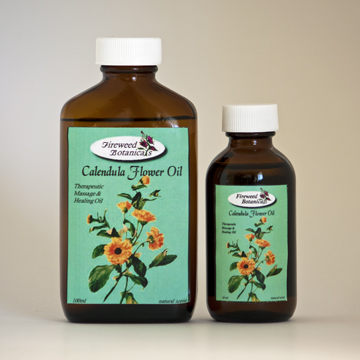 Calendula Flower Oil
100mL - $29.00
50mL - $19.00
Calendula Flower (Calendula of.) has great diversity in its ability to heal
It stimulates circulation & blood supply to the surface nourishing the collagen in skin & also helps weak & congested vein conditions.
Renowned for its ability to relieve pain & itchiness associated with wounds, rashes & mild eczema.
Has anti-inflammatory, anti-viral & disinfectant properties providing effective healing of wounds, cuts, rashes, burns, scrapes, bed sores, reducing inflammation & swelling.
Excellent massage oil, nourishing & gentle on sensitive skin & use on the face. Ideal for preventing & healing diaper rashes.
Energetic Ability: comforting & calming in a nurturing way. Excellent for those in emotionally delicate states & helps babies & children settle.