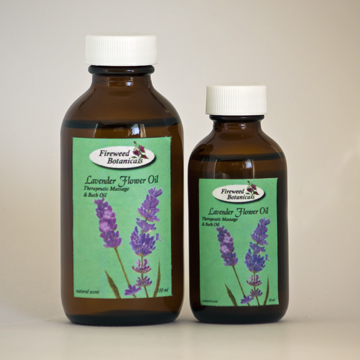 Lavender Flower Oil
100mL - $32.00
50mL - $22.00
Lavender (Angustifolia sp.) plant oil has a high concentration of medicinal properties for both physical healing & nervous tension
Not all Lavender plants are medicinal. The Angustifolia sp. has sedative constituents that aid in the relief of insomnia, tension headaches, migraines & over all tension held in the body.
Excellent antibiotic & antiseptic properties for burns, bug bites, acne, bacterial & some fungal infections.
Energetic Ability: acts as a filter when rubbed on the solar plexus, helping us discriminate what sensory information we want to absorb.