Welcome
Please review the payment and shipping information below before placing your order. We will get back to you within 2-3 business days by email with your total.
"As a Herbalist, and founder and formulator of Fireweed Botanicals, if you have any questions regarding which Fireweed product would best help a related condition, please describe what you are treating and any symptoms in the question/comment box and I will get back to you as soon as I am able." Joanne
---
Shipping & Payment
Payment Options
Canada customers

use

interac bank payment (e-transfer) or PayPal

USA customersand the rest of the world use PayPal only
Using e-transfer is a cost effective, quick, secure method of payment through your online banking – this is the preferred method of payment for Canadian customers.
Using PayPal – we will send your total including shipping cost by email. You do not need to have a PayPal account to pay with this service and you can use your credit card or online banking with PayPal. Some service fees do apply using PayPal.
Shipping & Handling
We ship by post which is based on weight and destination. The postal system uses a set of fee standards: example: 50 ml (1.70 oz) of product is the same shipping fee as approx. 250 ml. (8.45 0z) weight of package before the shipping fee goes up another increment.
Savings tip – based on the postal system, customers save on shipping when ordering more than one product at a time if so desired.
Your final paid invoice will arrive with your Fireweed Botanical Products.
Thank you for your order and supporting locally crafted plant medicines of Canada's west coast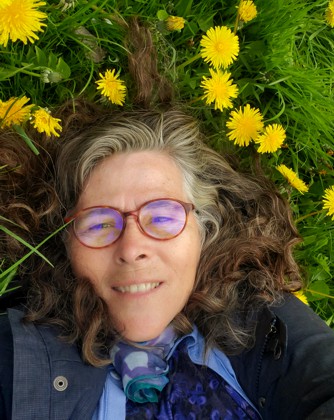 Joanne Marks SSW, CH, BFRP
Founder and Formulator of Fireweed Botanicals
Joanne is steeped in a co-creative relationship with the plant communities and the consciousness of nature