---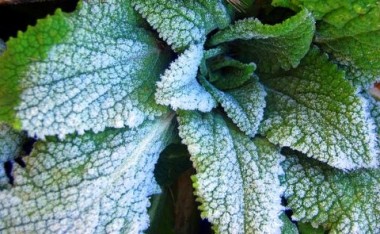 Comfrey – Symphytum officinale –
with Autumn frost, one of the 11 healing herbs in the Synergy First Aid formula
---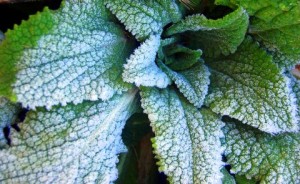 "I have been using Fireweed Synergy First Aid Salve for many years. It has always been a very reliable high quality product. I have used it for all types of skin irritations, itches, rashes, cuts, minor burns, abrasions, dryness and cracking. I find one can see very positive results in short periods of time, not always the case from natural products.
I respect Joanne's integrity as a herbalist and natural health practitioner, and trust in her careful selection of plants and herbs. I do travel a lot and I always take the salve with me on the road. I have recommended it to friends and family, and they have all agreed with my positive assessments. Great product, thanks Joanne for your dedication to your craft."
Josh K.
Victoria, B.C
---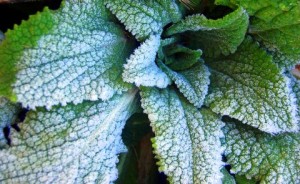 "I used Joanne's Fireweed Botanical Synergy First Aid Salve on an axe wound on the tip of my finger. I couldn't get to a doctor for stitches and the wound kept reopening so I tried Joanne's Synergy First Aid Salve which made an immediate improvement that was noticeable the next morning! My wound closed, healed and disappeared like it had never been there! I know that if I had not used it I would not only have a scar but I might have lost the nerve sensations in the tip of that finger. It's amazing!!"
Kerri, Organic Farmer
East Sooke, BC
---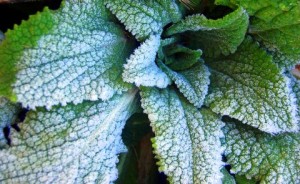 "When Joanne gave me a jar of her Fireweed Botanicals Synergy First Aid Salve I was curious to see how well it would work and boy was I ever pleasantly surprised. I have tried many alternative salves, balms, and creams over the years for treating various ailments but Joanne's Synergy First Aid Salve is definitely one of the best I have ever tried.
I use it now extensively for my dry and cracking heels and fingers, around my cuticles, for burns, chapped lips, and for my partners eczema outbreaks. Especially in the winter time I would suffer from very dry fingers and cracking heels now my heels are smooth and my fingers are healthy and crack free! Thank you Joanne for making this beautiful and healing salve, we LOVE it! With much gratitude."
Stephanie McCall, Health Consultant
Sidney, BC
---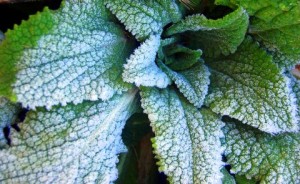 "In May I scraped my leg on a piece of furniture making a superficial cut about 2.5 inches long. Because it was superficial I didn't pay much attention to it. The next day I went camping and because of the conditions, the cut became infected. Just dosing it with Tea tree oil wasn't doing the job and I had to use polysporin to clear it up.
It took awhile for it to totally heal (5 weeks) And I was left with a scar that I thought I would just have to live with. Joanne suggested I try her Fireweed Botanicals Synergy First Aid Salve. I applied it faithfully several times a day and it worked! Gradually the scar shrunk and faded. Now it is so faint I have to really look to find it. I wish I had taken before and after photons using Fireweed Botanicals Synergy First Aid Salve. It's really quite remarkable."
Ocean L. Clinical Counsellor/Yoga instructor
Victoria, BC
---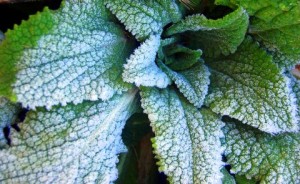 "When I was in Mexico last year I used Joanne's Fireweed Botanicals First Aid Salve to treat a spider bite. I was surprised how quickly the bite healed! I also use Joanne's Synergy First Aid Salve to treat a sun damage condition on my scalp. Using it regularly I can keep the condition controlled very well."
John H. retired MD.
Victoria, BC.
---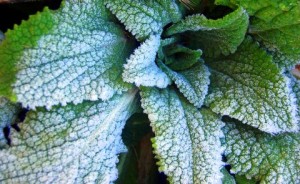 "Joanne, I have to tell you about my experiences with your Fireweed Botanicals Synergy First Aid Salve. First of all I used the Salve on Hayden's, my son's mouth, remember that red, flaky, irritated, raised rash? I applied for it four times on Saturday evening and it was all but gone the next day! I have also had really dry nasal passages lately and have been getting tons of nosebleeds. So I used a Q-tips to apply your Synergy First Aid Salve 2-3 times a day and it has made a huge difference. No more nose bleeds and no more dry irritated, painful nasal passages. Wonderful! And today is only Tues!"
Jennifer, Entrepreneur
Victoria, BC
---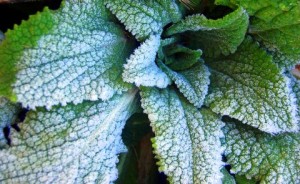 "Fireweed Botanicals Synergy First Aid Salve is absolutely fantastic. It is the go to solution for sores, scrapes, scratches, abrasions and minor burns; pretty much every day stuff. It is long lasting, effective and again a little goes a long way. I do not know how she does it but it works and it works very well."
Thomas
Victoria, BC
---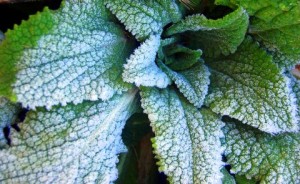 "My first encounter with Joanne's Fireweed Botanicals Synergy First Aid Salve surpassed all my expectations. I have a very dry, sensitive complexion and am always on the lookout for natural; preferably organic gentle face creams. I came across Joanne's amazing products at the summer fair. Joanne herself has such a lovely glowing complexion.
When I heard that she makes the wonderful salves and oils herself, out of the purest, local wild and garden ingredients with added Flower Remedies (which I have used very successfully in the past), I was immediately drawn to Joanne's Fireweed Botanicals Synergy First Aid Salve.
That evening, when I gently rubbed it on my face, I felt in heaven. My face was suddenly ALIVE, as if all my pores were finally breathing. I felt calmer, yet filled with life; my skin was soft and smooth – it felt truly awesome.Next morning I noticed that my face definitely looked younger!! What a gift! Since then I have bought several of Joanne's Fireweed Botanical products and am so grateful to have easy access to these miraculous, rejuvenating bottles of pure goodness. Thank you, Joanne!"
Magdalena
Toronto ON.
---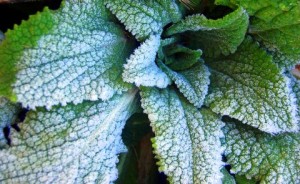 "Joanne. I wanted to tell you about another miracle with your Fireweed Botanicals Synergy First Aid Salve. I picked up a cast iron frying pan from the oven with one hand and realized I wasn't strong enough to lift it. So I reflexively used my thumb on my other hand to support it. I thought, "oh boy this is going to be bad"… direct contact with the cast iron frying pan from the oven. After keeping my thumb on an ice pack for the rest of the evening, I went to bed and put your Synergy First Aid Salve on it. In the morning the skin was completely healed, truly miraculous!"
Ocean L. Clinical Counsellor/Yoga instructor
Victoria, BC
---
PRODUCT DESCRIPTION
ORDER FORM
---